Can I share a session or series with a friend?
All tutoring sessions and series are based on a one-on-one experience. Unlike in EMT Class, Precious Minutes Education's EMT Students have the full and complete attention and access to the wealth of information and experience of our EMS Educator Amanda.
If two EMT Students would like to share sessions/costs and be tutored simultaneously, they may share either single 60-minute or 90-minute EMT Tutoring Sessions or a Session Trio of three 90-minute sessions.
During our Mini-Series and Series the full 90-minutes per session is spent entirely focused on the EMT Student's goals and progress, and cannot be shared due to the intensive nature and personalization of our curriculum.
Any questions: Amanda@PreciousMinutesEducation.com
More Tutoring FAQs will be added soon!
2020 EMT Pass Rate by State on 7/14/20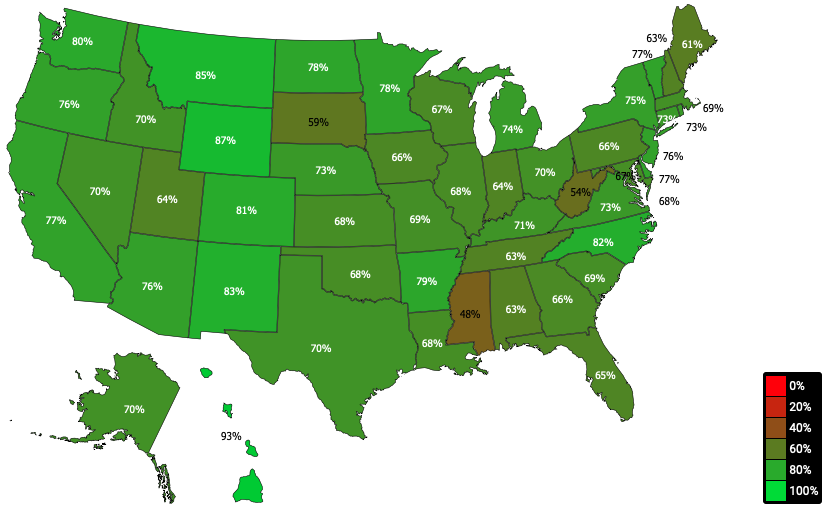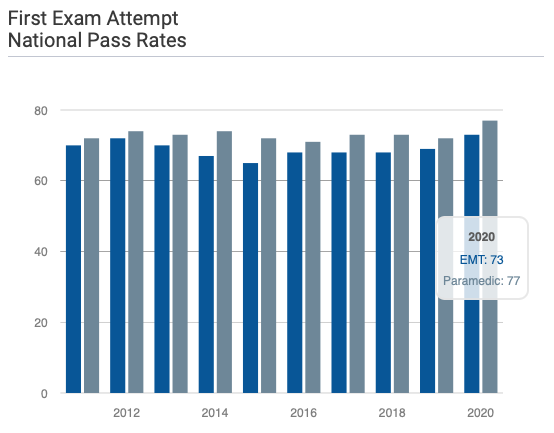 The National Registry Data Dashboard. (2017, April 13). In The National Registry. Retrieved 14 July 2020, from www.nremt.org/rwd/public/data/maps